At the Silvershine Jazz Club we aim to bring you some of the best Jazz from the West Midlands, the UK and overseas, whilst also using our Jazz nights to bring on new talent from in and around the area. In so doing we hope to maintain the ethos and the standards set by Andy Hamilton MBE, the man who first brought Jazz to Bearwood Corks Club.

DATE
WHAT'S ON
PRICE
23rd Aug
Malcolm Gibbons & John Smith ¼tet
£5(£4 concs)
30th Aug
Vic Evans
& The Blue Notes
£5(£4 concs)
6th Sept
Henry Newman Band
£5(£4 concs)
13th Sept
Roy Forbes
with The Blue Notes
£5(£4 concs)
20th Sept
Vic Evans
& The Blue Notes
£5(£4 concs)
27th Sept
Nick Costley-White
£5(£4 concs)
WATCH THIS SPACE
Up & Coming on 15th Nov
MYJO
(With Both 1st & 2nd Bands)
£7(£6 concs)
John Smith & Malcolm Gibbons
Guitar Quartet - 23rd Aug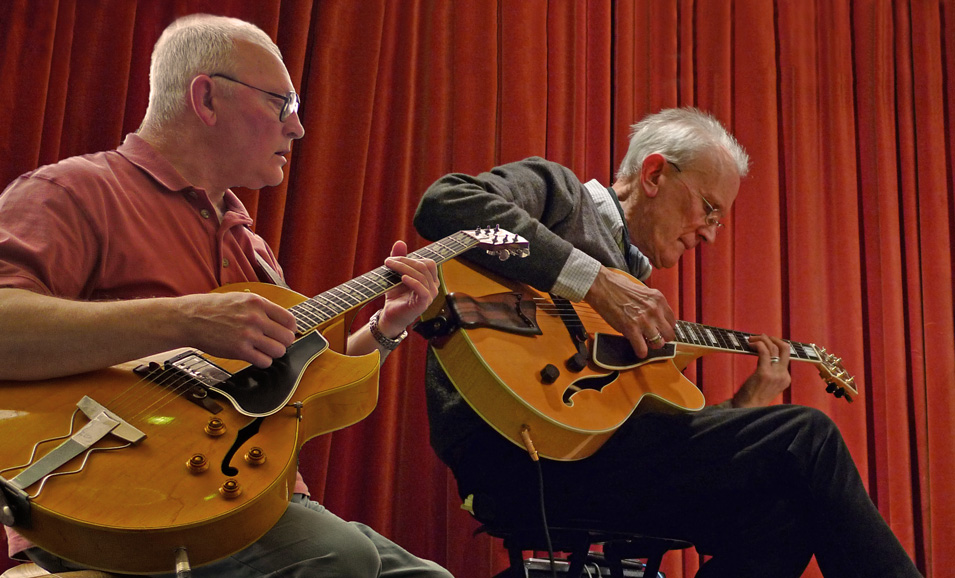 John Smith and Malcolm Gibbons are two of the very best Jazz guitarists in the West Midlands and have played with some of the best the region has to offer including our founder Andy Hamilton MBE and Silvershine favourites the Steve King Big Band. Here they combine to bring you their own special magic.
An ab-fab line-up is completed by Trevor Lines on double bass and Keith York on drums.


This gig is a must for all lovers and players of guitar based music.
---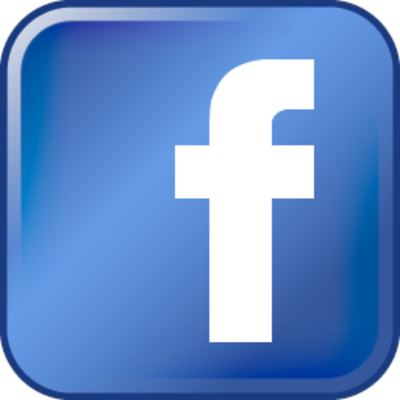 Please like the Bearwood Jazz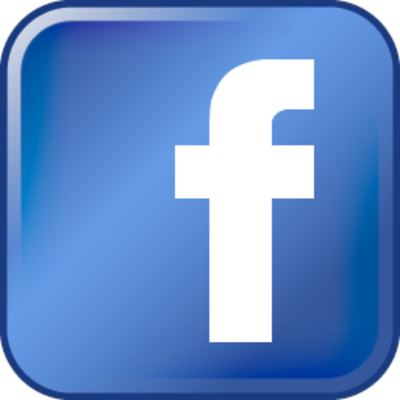 acebook page...
...and our Silvershine Jazz Club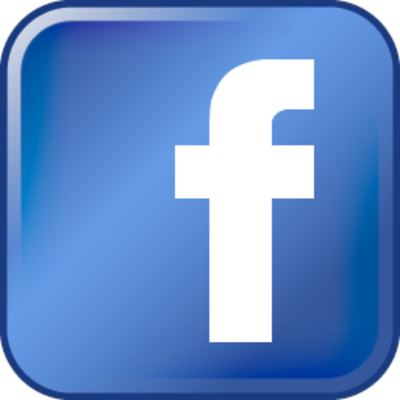 acebook page...

... follow us on them and get other fans to do so as well!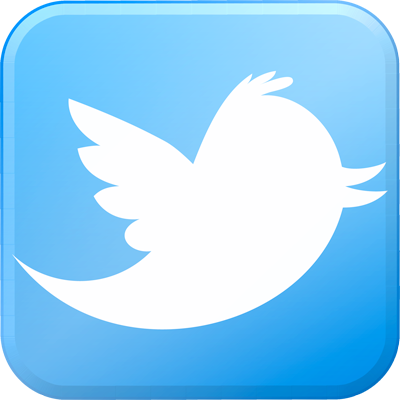 You can now also follow us on Twitter,
re-tweet our tweets and help boost our following!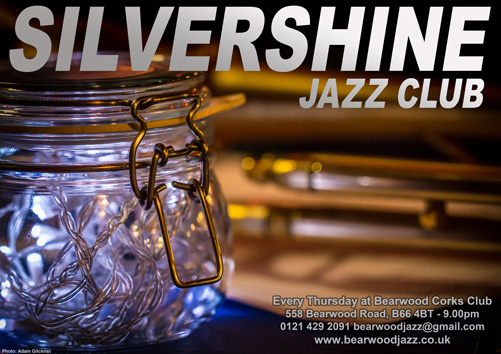 Download this fabulous new A3 Poster featuring a photo by Adam Gilchrist.
Or download the version (below) with a text box to write in and promote your event.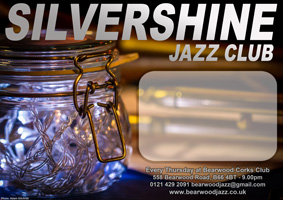 ---