Welcome to the Silvershine Jazz Club website. We hope you like it...
                                                                  ...at the Silvershine Jazz Club we aim to bring you some of the best Jazz from the West Midlands, the UK and overseas, whilst also using our Jazz nights to bring on new talent from in and around the area. In so doing we hope to maintain the ethos and the standards set by Andy Hamilton MBE, the man who first brought Jazz to Bearwood Corks Club.
••• Please note the club has a new phone number 0121 429 4352 •••
   
DATE
WHAT'S ON
PRICE
2nd April
Blue Notes Jam Night
£4(£3 concs)
3rd April
Doors 8pm
Gilad Hekselman Solo
£5
One Price
9th April
THE BLUE NOTES
£4(£3 concs)
16th April
STEVE KING BIG BAND


with

Lynn Dawes

(US - Vocals)

£6(£5 concs)
23rd April
THE BLUE NOTES
£4(£3 concs)
30th April
OUT OF THE BLUE JAZZ ORCHESTRA


with

Tracy Lovejoy

(Vocals)



£5(£4 concs)
 

 Gilad Hekselman Solo
- 3rd April - Doors 8pm 

• LONDON • CARDIFF • BEARWOOD • PHILADELPHIA • NEW YORK •

 
We had the opportunity to book this amazing New York based guitarist at very short notice as a late addition to his tour of the US and Europe.

It's on the Friday, but this really is a must see gig.
This is a rare opportunity to hear one of the best Jazz guitarists in the world in such an intimate setting and for £5 !

'Gilad Hekselman has been developing a reputation as one of the most promising guitarists in New York since his arrival in 2004. After only a few years this native Israeli has shared the stage with some of the greatest artists in the New York City jazz scene including Chris Potter, Mark Turner, John Scofield, Anat Cohen, Ari Hoenig, Esperanza Spalding, Sam Yahel, Jeff Ballard, Gretchen Parlato, Avishai Cohen, Jeff 'Tain' Watts, Tigran Hamasyan, Aaron Parks and Greg Hutchinson'
We'd like to thank Tom Ollendorf for the blurb and for helping set this up
There will be a trio on first as a support act:
Dave Ferris Keys
Jim Bashford Drums
Stuart Barker Bass
...and there will be a bar extension till 11.30pm. All in all a big night's Jazz
---
GUITAR MASTERCLASS

More exciting news! If anyone is interested in taking part in a MASTERCLASS with Gilad Hekselman on Friday afternoon, please message either the Silvershine Jazz Club facebook page or the Bearwood Jazz facebook page! The opportunity will cost £10; money well spent! Message us ASAP as places are limited.
---
 Blue Notes Jam Night
- 2nd April
 


OK, so we've got a top act on Friday the 3rd, but we're still going ahead with a Jam Night on the Thursday.
Come to both and have yourselves a fabulous Jazzy Easter!

---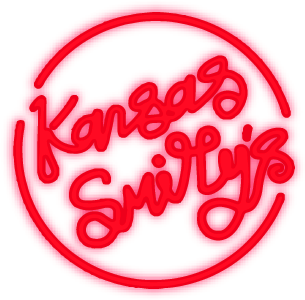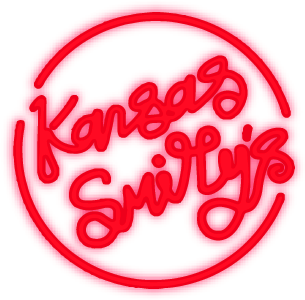 Remember Kansas Smitty's and the two fabulous gigs they played at the Silvershine Jazz Club. We hope to get them back as soon as we can, but in the meantime we have a single they cut recently on sale for £5. It's two fabulous tracks of stunningly crazy Jazz, so if you're like me and you like your vinyl then you'll love this!

---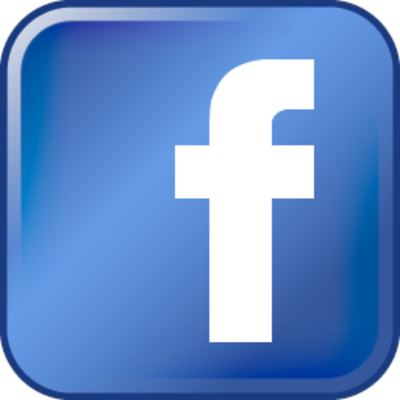 Follow us on Facebook, like us on Facebook, share our events and even become a friend of Bearwood Jazz!
Also like our "Silvershine Jazz Club" page.
We do!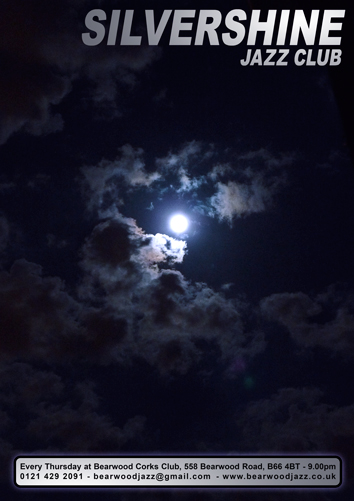 ...and download our stunning new poster. It's A3, but you can scale to fit for an A4 printer, and it will look fabulous anywhere. You can hang it on your wall or pin it up somewhere that it's likely to be seen and spread the word.
We have also created a downloadable version with a text box where you can write in details of specific events at the club (Perfect for performers promoting their own gigs).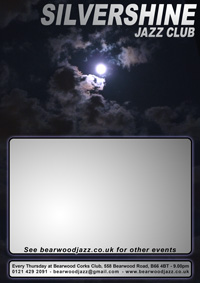 ...oh! and don't forget that you can get regular email alerts about what's on if you join our email list. To do so visit our Contact page and either fill in the form or email us.
---