Welcome to the Silvershine Jazz Club website. We hope you like it...
                                                                  ...at the Silvershine Jazz Club we aim to bring you some of the best Jazz from the West Midlands, the UK and overseas, whilst also using our Jazz nights to bring on new talent from in and around the area. In so doing we hope to maintain the ethos and the standards set by Andy Hamilton MBE, the man who first brought Jazz to Bearwood Corks Club.
   
DATE
WHAT'S ON
PRICE
16th Oct
OUT OF THE BLUE
£5(£4 concs)
23rd Oct
TOM OLLENDORF TRIO
£5(£4 concs)
30th Oct
JUNIOR BLUE NOTES
£4(£3 concs)
6th Nov
STEVE AJAO's Blues Giants
£5(£4 concs)
13th Nov
ROY FORBES & Friends
£4(£3 concs)
20th Nov
Bryan Corbett & Levi French's
GROOVEYARD
£5(£4 concs)
27th Nov
The Blue Notes Jam Night
£4(£3 concs)
TOM OLLENDORF TRIO (Wales)
- 23rd October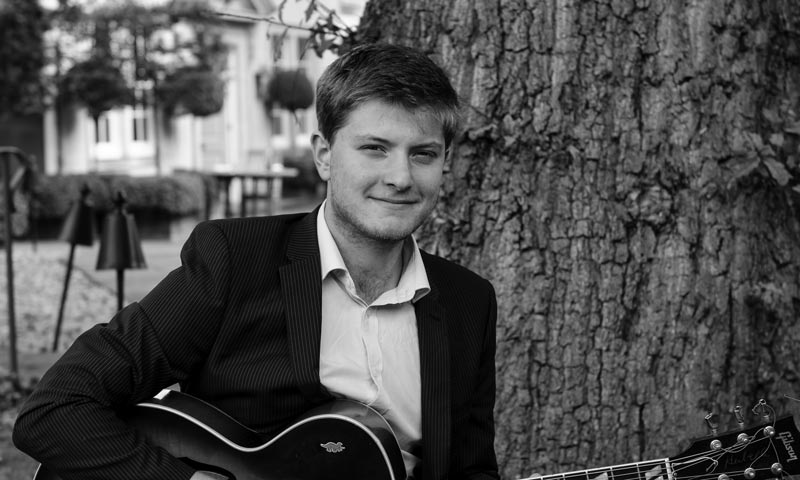 This Thursday we have a trio of young up-and-coming musicians from Wales who have come together to form the Tom Ollendorf Trio.
The Tom Ollendorff trio feature Pete Komor on Bass, Rod Oughton on drums and, of course, Tom Ollendorff on guitar. They play a mix of original material and arrangements of contemporary and standard jazz material. All are all currently studying at the Royal Welsh College of Music in Cardiff, and are branching out into the great wide world of gigging. At the Silvershine Jazz Club we like to give opportunities to talent on the way up and Tom Ollenfdorf really does fit that bill.
---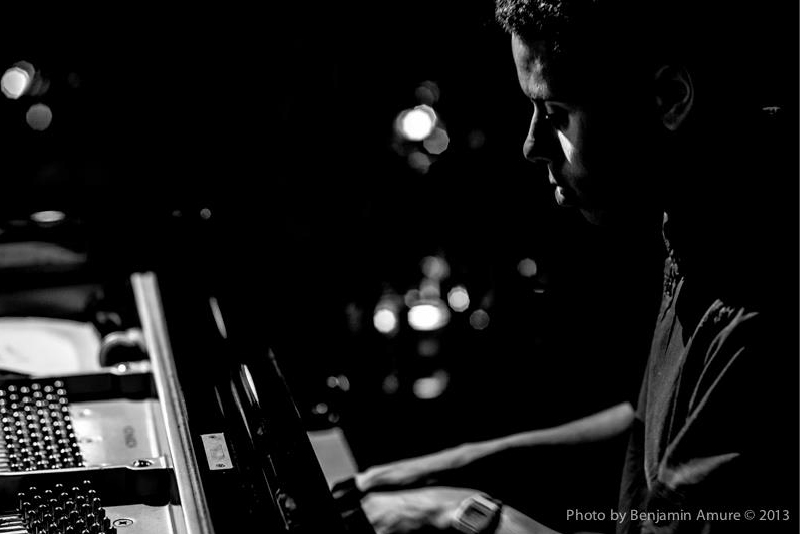 The rise of Reuben James has been something to watch. We first saw him at the Bearwood Corks as a young prodigy playing in The Notebenders Big Band. He has since gone on to enthral the Silvershine audience in his own trio and in the amazing London based outfit Kansas Smitty's
More recently though he has gone on to work with Ruby Turner, headline Ronnie Scott's, and record and tour with UK and US chart topper Sam Smith. In 2012 The Times described him as 'Fast becoming Britain's best young Jazz Pianist'....
...KEEP WATCHING THIS SPACE!
---
 Charles's Close Shave - FOR CHARITY!
-
9th October

-
Charles who you will often see on the door has had his head shaved to raise money for Cancer Research. You can see the video below and, if you wish to donate, you can give at justgiving.com/Charles-Weston
---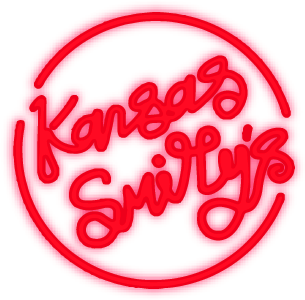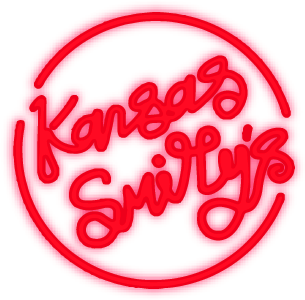 Remember Kansas Smitty's and the two fabulous gigs they played at the Silvershine Jazz Club. We hope to get them back as soon as we can, but in the meantime we have a single they cut recently on sale for £5. It's two fabulous tracks of stunningly crazy Jazz, so if you're like me and you like your vinyl then you'll love this!

---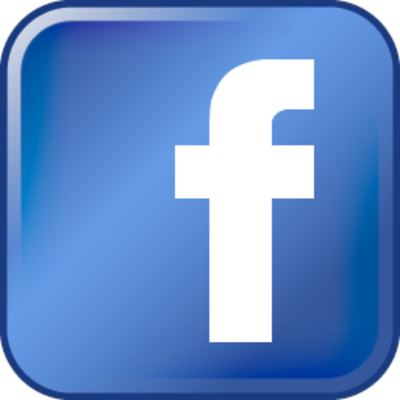 Follow us on Facebook, like us on Facebook, share our events and even become a friend of Bearwood Jazz!
Also like our "Silvershine Jazz Club" page.
We do!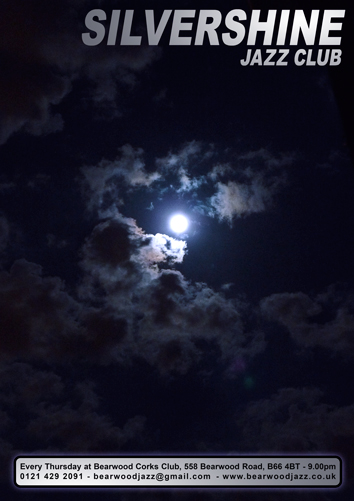 ...and download our stunning new poster. It's A3, but you can scale to fit for an A4 printer, and it will look fabulous anywhere. You can hang it on your wall or pin it up somewhere that it's likely to be seen and spread the word.
We have also created a downloadable version with a text box where you can write in details of specific events at the club (Perfect for performers promoting their own gigs).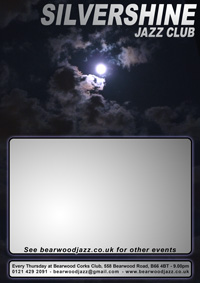 ...oh! and don't forget that you can get regular email alerts about what's on if you join our email list. To do so visit our Contact page and either fill in the form or email us.
---